Number One was on our screens on Sunday night in the season finale of Call the Midwife and although she blogged about this at the time of filming she has now updated her piece. Best of all for me, she is coming home from the Far East - to another acting job - of which more soon. And there will be a blog from me too - promise!
Fat suits, faking labour and chinese
dolls were a little more unexpected.
Though it is Call the Midwife.
Filming
Call the Midwife
was a
fabulous whirlwind into one of the
BBC's most successful television
series' of the decade and
appealingly dominated by a sexy,
sassy female cast. So prim and
proper on screen in starched
uniforms and clicky lace-up heels,
it was a little bewildering sitting in hair and makeup with Helen George (who
plays Trixie) dressed glamorously with a fox fur stole wrapped around her neck
at 6am in the morning.
And a little awkward at first, knowing she's going to be fake delivering your fake
baby out of your fake tummy. A rather intimate moment to happen between two
strangers.

But I should be used to the strange world of acting by now.

Driving out of London and down leafy country lanes in Chertsey, Surrey to the
film set, I was a little lugubrious due to the fact that Alex and I had been due to
go on holiday that very day (which we postponed to enable me to film this role).
I was also a little daunted for I was to have a labour rehearsal with the
consultant midwife and a lesson in 1960s British Sign Language.

Why?

I've never given birth and even though I'm deaf, I am not fluent in sign - my
modus operandi, communication wise, is certainly verbal. There was a lot to
learn and it was important to get right.
I have also been traumatised by graphic delineations of labour by three wine-
fuelled ladies from Liverpool - you know who you are. Thank you for the
extraordinary detail. I will never forget it.
My family were also delighted that I was filming this particular series, not least
because there was the potential prospect of my meeting one of their favourite
stars - Miranda Hart. Coaxing and wheedlings from them for autographs from
the tall lady went no where - with extreme blackmail at one point when asked
"in the name of charity". Suggestions that I invite her to join the Hackney
Rugby Ladies Team also strangely were forgotten.
Standing in my underwear in the trailer with Ralph Wheeler-Holes, the costume
designer, there was a mild moment of bafflement as, in spite of sending my
measurements ahead, nothing actually fit once I got into the fat suit. Whilst
adjusting the bulk of pennies laden in the crotch (to hold the baby bump down),
I asked whether this was par for the course.
"Of course, but most people's bust and hip sizes stay the same whereas yours
seem to have expanded along with the baby."
Alex (my boyfriend) will never be using the tape measure again.
The perm mishap
Once the hairdresser had said decidedly that I was not suited to ringlets, but
more to quaffs (think less Judy Garland, more Audrey Hepburn), I became a
'June Denton' faced with the prospects of bringing a child into a deaf world, or
a hearing world. June is torn between the baby being able to hear, but she not
being able to speak to it or vice versa - the baby being born deaf and therefore
living in a silent world. A cruel dilemma - accentuated by the fact that hearing
aids were not readily available and cochlea implants did not exist. A deaf person
could not learn to speak so easily without those resources and segregation and
discrimination were rife in society.
We are fortunate that life is not quite so hard for deaf people now.
Those who know me are familiar with the 'bubble bath' story - when I was little
my mum would sing nursery rhymes to me in the bath. And one day, in spite of
being born deaf, I started mouthing the words back to her.
"Twinkle, twinkle, little star."
It was a turning point in my mum's battle to teach me how to speak - even
though I had no concept of sound at the time, I understood communication and
lipreading was to become as familiar to me as being able to read and write. This
was in spite of the doctors telling her that I would never learn to speak and that
sign language was the only way in which interaction between mother and child
would work.
When I found out earlier this year that my mum had breast cancer, it was one of
the hardest things I have ever had to come to terms with. A few days before the
audition, I had a conversation with her, when she said that struggling with cancer
and chemo was better and easier than her discovery that I was born deaf.
It struck a blind nerve.
How could the tragedy of being diagnosed with cancer be remotely equivalent to
being born deaf?
Somehow, after long days of filming, I couldn't quite turn off the character of June
Denton. Her story. How will I feel when I am pregnant with my first child, facing
the possibilities of them being born deaf? How did my mum feel with the
predicament of, well me?
I'm sure as June Denton found out, that love holds the answer. What they are
doesn't matter.
So grunting, straining, covered in a sheen of fake sweat (and some real) I had my
first experience of pretending to give birth on
Call the Midwife
. And I have no
delusions that it is anything like the real thing. Genevieve wanted to look
reasonably sexy on camera, but it was not to be. There was also a little caginess
as I had heard that there had been several incidences of being peed or pooped
on by babies during filming.
Shouldn't there be a hazard sign for that?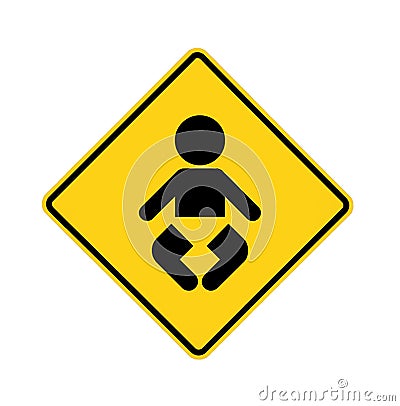 The baby actually had no accidents and looked gorgeous - a tiny two month old
with jet black hair who had to be lathed in baby oil and fake blood and hidden
cunningly under a cloth between my legs. The baby's workload was considerably
lighter - 30 minutes of work with an hour's rest in between.
During those breaks, they used a fake baby - which happened to look Chinese.
Imagine my confusion when that popped out.
The final day of filming (for it is rarely chronological) was the most important
scene, where I would inevitably have to cry and simultaneously sign a long
monologue. A typical scene takes about three hours to film, and this was
probably going to take longer. Preparing for this had me in a dark place.
Trying to put myself in June Denton's shoes.
It's not an easy thing being deaf, and I know that more than most people. If it is
a burden, then I carry it most times without being aware of it. If it is a burden
and I am aware of it, then I carry it with pride and determination, therefore not
really feeling it. But June's grace in her deafness, her delight in the small victories,
her realisation that love can be conveyed without sound and without sound left me
with more confidence than before - that regardless of which way my children go in
the world, they will be loved and know they are loved.